FHSD Announces October Parent Academy Topics and Registration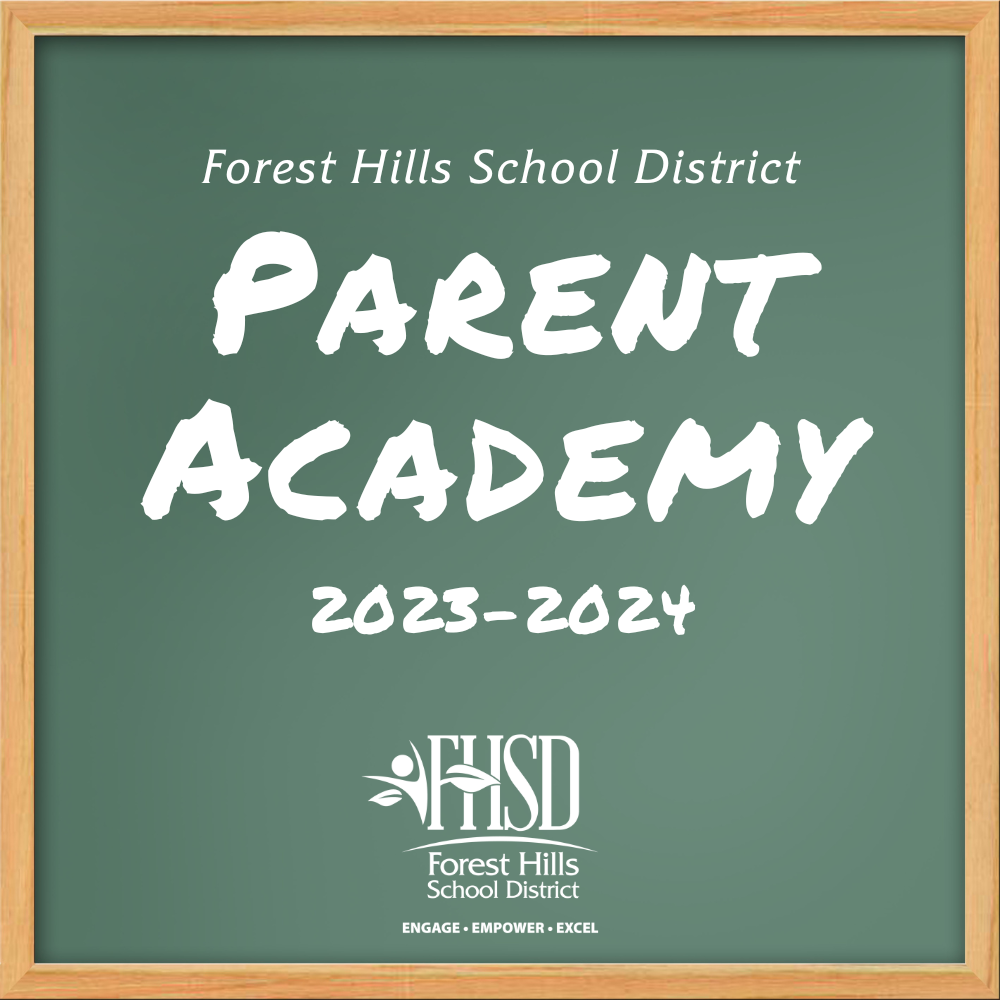 It is with great excitement that Forest Hills School District is launching its second-annual Parent Academy series on October 12 from 6:30-8:00 p.m. at Nagel Middle School. Parent Academy Night is where parents and guardians, PreK-12, are able to come and learn about various topics that can help benefit you and your student(s). Topics range from how to make reading fun in your house to tips on how to help with AI and social media. Our wonderful FHSD teachers, administrators and community members have all volunteered their time to make this night possible, and it has been designed to benefit families with students of all ages.
Thank you to the Forest Hills Foundation for Education for sponsoring this event! This year, a light meal and childcare will be provided. The registration link below will help us plan for food and childcare. We will also have a featured speaker, Stephen Smith (more details below). Thanks again to FHFE!
Stephen Smith is our featured speaker for October. His presentation is - THE SILENT EXPERIMENT. Social Media & AI: Their Impact On Teens & Tweens. Stephen is currently the founder and President of A Wired Family, LLC. He started his career as a high school teacher and coach. He later worked at NCR Corporation in Dayton, Ohio for six years as a writer and director of video-based and interactive programs related to the computer industry. He also worked in the video and film production business for about 20 years before joining the IT Consulting industry in 1999.
Please follow the link below to learn more about other topics that will be covered, along with the registration link. If you are not able to attend the October 12th Parent Academy Night, we will be hosting another one on November 30th, 2023. This will be a great learning event that you will not want to miss. Once you register, there will be more details to follow.
2023-2024 Parent Academy Article - LINK
Parent Academy October 12 Topics/Schedule - LINK
Parent Academy October 12 - Registration - LINK
Anyone with questions can call FHSD Central Office at (513) 231-3600 or email contact@foresthills.edu.