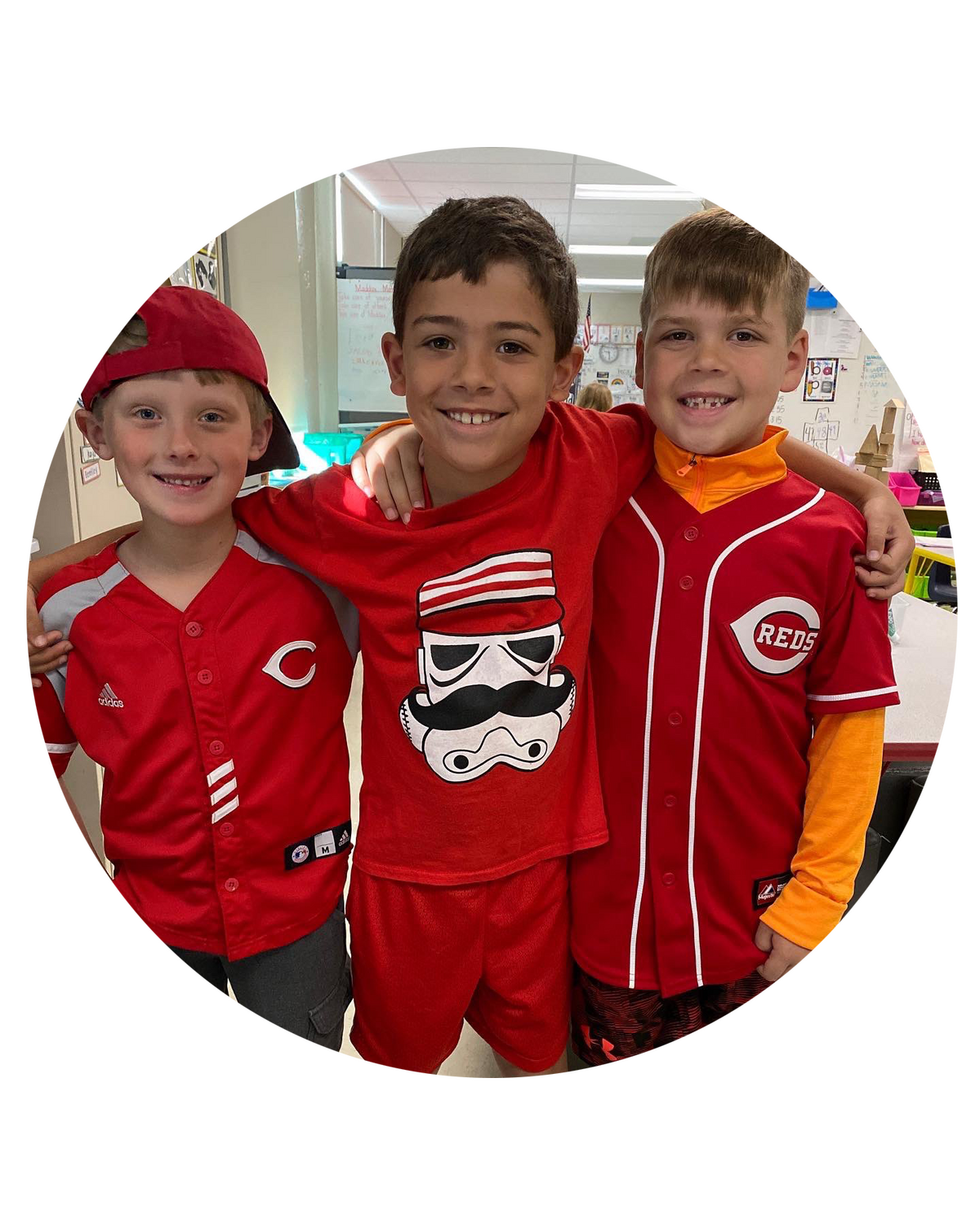 Forest Hills School District is focused on supporting student wellness and meeting the social, behavioral and emotional needs of children in our school community. We believe every student can Flourish in the Forest.
We have a multidisciplinary team dedicated to a variety of topics, ranging from mental health and behavioral supports to homelessness and foster care, to engage all students in meaningful, purposeful and challenging learning. FHSD believes learning takes place when students are secure, valued and able to take risks. In order to achieve that goal, we offer support and resources to all students facing non-academic barriers to learning.
Quick Links
Contact Information
Anyone with questions about district-wide wellness efforts can contact Kim Tinsley, Assistant Superintendent, at 513-231-3600 ext. 2953 or kimtinsley@foresthills.edu.
Resources
If you, your student, or anyone else you know is in a life-threatening health crisis or emergency, call 911.
If you, your student, or anyone else you know is in emotional distress or experiencing suicidal crisis, call or text 988, available 24/7. You can also visit 988 Lifeline to learn more.
If you have concerns about threats to student safety, we urge you to call or text the Safer Ohio School Tip Line at 844-SaferOH. This line is staffed 24/7.
If your student is experiencing a non-life threatening mental health crisis and you need direction on next steps to stay safe, we urge you to call the Psychiatric Intake Response Center (PIRC) at Cincinnati Children's Hospital. The PIRC line is 513.636.4124. This line is staffed 24 hours a day, 7 days a week.
If you are seeking additional resources, we encourage you to start at the links below:

Mind Peace

MindPeace works together with community partners to continue the development and implementation of a seamless system of mental health support for children and adolescents, with a focus on school-based, stakeholder-selected partnerships.
Wellness Curriculum
FHSD recently created and adopted a Wellness Course of Study. This educational plan is designed to build the capacity to promote and nurture social, emotional, physical, and intellectual well-being for our school community/learners. Students in Forest Hills will learn how to adopt a more positive outlook, be respectful and responsible communicators, collaborate, set goals, resolve conflicts, be a good friend and be productive citizens. We believe in a nurturing, personalized environment that engages and empowers ALL learners through instruction that addresses:
Bullying Prevention
Citizenship
Communication
Confidence Building
Conflict Resolution
Coping
Decision-Making
Empathy
Goal Making
Leadership
Perseverance
Problem-Solving
Respect
Responsibility
Self-Esteem
Studying
Time Management
You can read the full Wellness Course of Study by clicking here.