Forest Hills School District's Business Operations Office oversees the maintenance and upkeep of all FHSD facilities. These include:
12 school buildings

About 1.1 million square feet of space

More than 200 acres of grounds
The dedicated staff works hard to provide a clean, safe and welcoming learning environment for everyone, including students, staff and visitors. The district takes pride in its ability to provide a high-level of service to the community and operate as efficiently as possible.
Rent FHSD Facilities
Login here to rent FHSD facilities.
Submit Bids/RFPs
FHSD will share legal advertisements for bids or RFPs in this section of the website. We are currently not actively seeking bids or requests, so please check back here for updates.
Questions? Contact Us!
John Eckert, Director of Business Operations
Business Operations Office: (513) 231-3600, ext. 2968
FHSD Central Office
7946 Beechmont Avenue
Cincinnati, OH 45255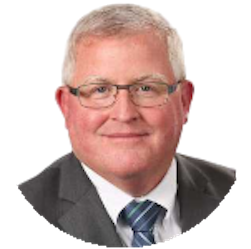 We provide safe, energy-efficient, optimal learning environments for our students, from the moment they step on a bus or enter a school to the moment they return home.