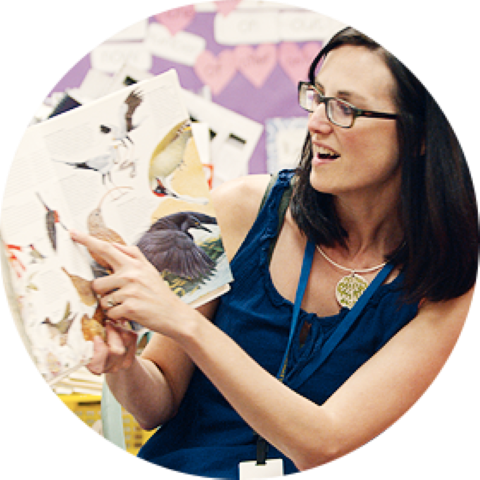 Exciting shifts are occurring in Forest Hills as educators respond to student needs in today's global, digital world. Forest Hills is transforming education through powerful new tools that provide more personalized learning and blend the best of face-to-face instruction with digital tools. Our focus is on developing skill sets that help students apply their learning to real world-scenarios and demonstrate competencies within our Portrait of a Learner.
Collaborative teams of teachers and administrators use four critical questions to drive FHSD's instructional approach:
What do we want students to learn? (essential standards)
How will we know if students have learned? (balanced assessments)
What will we do if students don't learn? (systematic interventions)
What will we do if students already know it? (enrichment)
To that end, Forest Hills offers a wide variety of learning options for all students including more than 165 courses, four global languages and more than 25 Advanced Placement courses. Students are able to excel both inside and outside the traditional classroom setting–and earn college credits while in high school-- through required service learning, internships, community partnerships and Credit Flexibility programs.
FHSD Beliefs
We believe learning . . .
Occurs in different ways, depending on abilities, readiness, and interests.
Takes place through research, questioning, exploring, experimenting, and problem-solving.
Requires inclusion of reading, writing, numeracy, and digital literacies in all content areas.
Occurs by acquiring skills and knowledge, and application of what is learned to other contexts.
Requires active and social collaboration and interaction.
Takes place when learners are secure, valued, and able to take risks.
Is engaging, meaningful, purposeful, and challenging.
Includes reflection and requires learners to be responsible for their learning.
Questions? Contact Us!
Bob Buck, Director of Elementary Teaching and Learning (Grades K-6)
Shane Hartley, Director of Secondary Teaching and Learning (Grades 7-12)
Teaching and Learning Office: (513) 231-3600, ext. 2955
FHSD Central Office
7946 Beechmont Avenue
Cincinnati, OH 45255