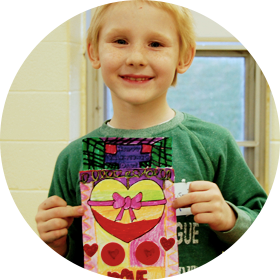 Forest Hills School District's Human Resources department is committed to recruiting and retaining talented employees who desire to educate and support Forest Hills students! Approximately 890 full and part-time employees work to teach, counsel, transport, mentor, nourish and coach students in a safe and secure 21st-century learning environment that allows students to excel every day. Through staff collaboration and engagement, as well as competitive salaries and benefits, Forest Hills employees are able to grow professionally, excel in their roles and make a difference in the lives of students.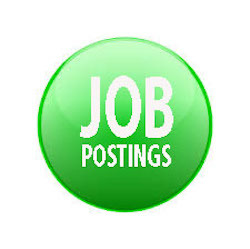 Job Postings and Applications
The Human Resources department posts job openings online and uses an online application process for full-time, part-time, and substitute positions. You can find the job application portal here.
Questions regarding job postings or the application process should be directed to Angela Angel, Human Resources administrative assistant, at (513) 231-3600, ext. 2959.
Interested in Substitute Teaching?
Substitute teaching candidates can apply here. Please note, candidates need a background check to substitute teach. Please schedule an appointment with Angela Angel by phone at (513) 231-3600 ext. 2959 or by email at angelaangel@foresthills.edu.
Interested in Pre-Service Placement?
Students and college placement coordinators can learn more about the process for pre-service placement here.
Background Checks
Our Human Resources office provides background checks by appointment only for our employees or potential employees. We do not provide background checks for outside agencies.
All employees must be fingerprinted and receive BCII and FBI background checks before working in the district. The cost of this procedure is $48, payable by cash (exact change only) or check at time of application. The district will not accept background checks from outside agencies.
Fingerprinting may be completed in the Human Resources Office at 7946 Beechmont Ave. by appointment only.
Background check processing times may take from 24 hours to two months.
Background checks are valid for 5 years.
For background check appointments, please reach out to:
Patty Dold
Human Resources Specialist
Serving Classified Employees (Transportation, Paraprofessionals, Administrative Assistants, Food Service, Custodial/Maintenance, Aides, Coaches)
Phone: (513) 231-3600 ext. 2951
Email: pattydold@foresthills.edu
Angela Angel
Human Resources Specialist
Serving Certified Employees (Administrators, Teachers, Counselors, Related Services, Substitute Teachers, Student Teachers/Interns)
Phone: (513) 231-3600 ext. 2959
Email: angelaangel@foresthills.edu
Awards Programs
Employees who exemplify a commitment to Forest Hills' students and education are regularly recognized during Board of Education meetings. Certified staff members are also recognized annually through local awards programs, such as the Hamilton County Educational Service Center Celebrate Excellence Educator Award and the Anderson Chamber of Commerce Teacher of the Year programs. Nominations for these awards can be submitted to the Communications Department in January of each year.
Compliance
Questions or concerns about compliance, nondiscrimination, equal employment opportunity and disability discrimination should be directed to Rob Fellows Director, Human Resources, at (513) 231-3600, ext. 2964 or robfellows@foresthills.edu.
Resources
Forest Hills School District is an equal opportunity employer. Forest Hills Schools does not discriminate nor tolerate harassment in its employment opportunities, educational programs or activities for any reason including on the basis of race, color, religion, national origin, sex, disability, military status, ancestry, sexual orientation, age or genetic information.
Questions? Contact Us!
Rob Fellows, Director of Human Resources
Human Resources Office: (513) 231-3600, ext. 2959
FHSD Central Office
7946 Beechmont Avenue
Cincinnati, OH 45255